Edmonton Washer Repair
If you've ever had your washer break down, you know how awful it can be. No matter what part of the cycle it's in, you've got a host of problems to deal with. Either it breaks down before it gets going, in which case the pile of laundry starts to get higher and higher, or it breaks down while it should be washing, which leaves you with watery messes (a half-filled washer or even flooding on the floor), or it breaks down during some other point in the cycle and things begin to mildew and your laundry room starts to stink.
It's time to call an expert to repair your washer.
We know what you must be thinking: is it worth it to repair your washer or should you just buy a new one? The answer to that is a little complicated by a number of factors, but we try to make it as easy and painless as possible.
Is it Worth it To Repair My Washer or Should I Buy a New One?
First off, how much does your washing machine cost, and how much are you willing to pay for a new one? Because washers come at all price points, and the very cheapest may come in around $300 while the most expensive can be higher than $1500. The cost of your washer, and the age of your washer, will help you make the decision about whether it's time to call a repairperson or a salesperson.
The great news about Maysfield Appliance Repair is that we are ready and willing to give you our expert opinion before we ever charge you for anything. If you have a washer that is on its last legs or broken completely, call us and we'll send out a repair technician right away to get to the bottom of the problem. Remember: there is no shame in calling in an expert to get your washer appraised. Our technicians probably couldn't do your job; why do you think that you should be able to do theirs?
Washing machines are getting more and more complicated every year, with more sophisticated features and a lot more electronics, computers, and touchpads. Long gone are the days when you could just crack open your toolbox of screwdrivers and wrenches and tackle any repair problem. Nowadays, these things require some major specialized skills. And we're more than happy to provide that, free of charge, before you ever agree to paying for a repair.
A couple rules of thumb when it comes to replacing versus repairing: if the problem is something like a belt, a valve, a pulley or a seal, repair is definitely the way to go. The same goes for pumps and motors: a repair tech can get those fixed easy and far cheaper than buying a new machine. On the other hand, if you've got a big problem like a cracked tub, then it might be time to replace the whole unit. Those kinds of repairs are very expensive, time consuming, and not guaranteed to work.
How Much Does Washer Repair Cost?
The next question you're going to ask is how much does washer repair cost in Edmonton, CA? That will make your decision that much more clear. The rule of thumb here is that if your repair is going to cost more than 50% the price of a new machine, you might want to look into getting a new machine—especially if your old machine is showing wear and tear of age.
On the other hand, if it's less than 50% and, more importantly, if parts of the washer are still covered under warranty, then get that thing repaired, not replaced. A properly repaired machine is just as good as new, and we can assure you that at Maysfield Appliance Repair we always make sure our machines are properly repaired.
While we can't make guarantees about the particular problems your washer has until we get in and assess the damage, national estimates say that the average cost of a washer repair is around $200, ranging from $150 to $300. The average maximum cost is $375. So those are some numbers to take into consideration. If your washer is the bargain-basement washer you bought for $300 then it'll be hard to repair it economically, but if you have an upscale brand that is $500, $700, or $1000 then repairing it is much more realistic and better for your wallet.
Maysfield Appliance Repair in Edmonton, CA
At Maysfield Appliance Repair we can work on washers of all makes and models, and we come to you as soon as possible, because we know that a broken washer is serious trouble. Our service technicians are highly skilled and experienced, and we will be upfront and honest about the repairs your washer needs. We treat you fairly, with an extra sensitivity toward cost, and unswerving dedication to quality. 
Need a washer repaired in Edmonton, CA?
Call us to book your service call or book it online.
Contact us
Time
We value and respect your time, whether it's a rental property, your own property, or your business,you will receive a prioritized service, with as little disruption as possible.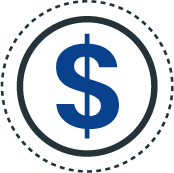 Price
Transparency and honesty are qualities that separate us from other appliance repair companies. Our service call fee is $99 and $50 labour fee per half an hour.. You will always know how much labor will cost before the job is done, no matter how long it takes us to complete. Are you a property manager? Ask for our Property Management companies special rates
Maysfield Appliance Repair
4507 82 Ave NW, Edmonton, AB T6B 0E6
Contact: (780) 461-0293
Monday - Friday: 9AM - 5PM
Saturday: 11AM - 3PM
Sunday: Closed
Get directions