Get Your Edmonton Appliance Repair Today
You rely on the appliances in your home to function properly whenever you need them. From your home's dishwasher where you clean the dishes your family uses each day to the stove and oven that you use to prepare your family's meals, even one day of problems with a crucial home appliance is too much. Here in Edmonton, we provide appliance services to Edmontonians that appreciate the value of a job well done.

No matter what you need, we have the experience and know-how to get the job done and get you and your family back on track. Whether you're in need of an appliance repairman or you'd like a great deal on a new, gently used, or refurbished appliance, you can do it all with Maysfield Appliance Repair.
What Appliances Do We Service?
Unlike other repair shops that may just specialize in just one appliance or brand, we service all makes and models across all the options out there. We know that you don't always have a say in what appliances you use day in and day out, but you do have a say when it comes to appliance repair.
In Edmonton, the appliance services we offer cover any appliance in your home. From dishwasher repair and stove and oven repair to washers and dryers repair and refrigerators and freezers repair, if it's something you rely on, we've got your back. It's easy to book online via our website, or give us a call or stop by the office if you have any questions.
BOOK ONLINE
Time
We value and respect your time, whether it's a rental property, your own property, or your business,you will receive a prioritized service, with as little disruption as possible.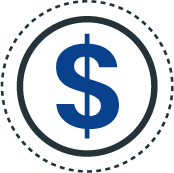 Price
Transparency and honesty are qualities that separate us from other appliance repair companies. Our service call fee is $99 and $50 labour fee per half an hour.. You will always know how much labor will cost before the job is done, no matter how long it takes us to complete. Are you a property manager? Ask for our Property Management companies special rates
Maysfield Appliance Repair
4507 82 Ave NW, Edmonton, AB T6B 0E6
Contact: (780) 461-0293
Monday - Friday: 9AM - 5PM
Saturday: 11AM - 3PM
Sunday: Closed
Get directions