Edmonton Dishwasher Repair
A dishwasher is one of the most time-saving appliances you can have for your home. Not only does it speed up the process of washing dishes, it provides you with the freedom to fulfill other tasks while your dishes are getting clean. But when your dishwasher is in need of repair it can be devastating to your schedule!
At Maysfield Appliance, we provide the services you need in order to have your dishwasher repaired quickly and properly. We pride ourselves on quality dishwasher repair service in the Edmonton area. We provide Edmonton appliance repair and parts to customers, satisfying whatever our customers need in order to have their appliances repaired effectively.
We routinely repair a variety of dishwasher models across the leading dishwasher brands. From Bosch and Samsung to Whirlpool and more, our technicians can repair nearly everything.
Being a homeowner can be stressful, but home appliance repairs don't need to be! Our services extend to many areas of Edmonton so that you don't have to go very long without working dishwashers or other appliances. If you are looking for dishwasher repair in Edmonton South, or any other Edmonton area, reach out to us immediately so that we can assist you.
If there's something else you need, our services are not limited to dishwasher repair. We also provide dishwasher installation for new and used appliances in Edmonton and repair a variety of other household appliances.
Don't hesitate and live another day without a properly working dishwasher when you have our dependable dishwasher repair and installation services at your beck and call.
Schedule an appointment today.
Time
We value and respect your time, whether it's a rental property, your own property, or your business,you will receive a prioritized service, with as little disruption as possible.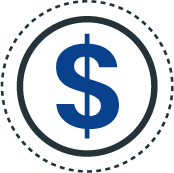 Price
Transparency and honesty are qualities that separate us from other appliance repair companies. Our service call fee is $99 and $50 labour fee per half an hour.. You will always know how much labor will cost before the job is done, no matter how long it takes us to complete. Are you a property manager? Ask for our Property Management companies special rates
Maysfield Appliance Repair
4507 82 Ave NW, Edmonton, AB T6B 0E6
Contact: (780) 461-0293
Monday - Friday: 9AM - 5PM
Saturday: 11AM - 3PM
Sunday: Closed
Get directions