Refrigerator Repair in Edmonton
Refrigerators are never an appliance that you want to see broken down. The food spoils, the ice melts, water leaks all over the kitchen. If this is happening to you, know that you can get your fridge repaired quickly, honestly, and adequately with Maysfield Appliances in Edmonton.
No matter the make or model, we service every brand. This includes Whirlpool, KitchenAid, Maytag, GE, Samsung, Kenmore, Frigidaire, LG, Miele--and every other brand, too. There are no brands we can't work on, no model too old, outdated or foreign for us to work our magic on. If you're in Edmonton and you have a refrigerator, then you're in luck.
And we work on every part of the refrigerator: lousy compressor? No problem. Thermostat out? We've got a solution. Everything from broken fan motors to leaking tubing to wonky switches to stalled condensers--we'll even replace the lightbulb for you!
We've been in the refrigerator repair business in Edmonton since 1978, and we know a thing or two about fixing household appliances. If you've got a problem with your fridge, we can almost guarantee you we've seen it before. We've got the experts, we've got the tools, and we've got the time. We can take your fridge apart piece-by-piece and put it back together to solve any problem you've got. Our service is always prompt, professional, and on a personal level.
From old-fashioned fridges to new and sophisticated refrigerators with built-in screens, every fridge is different, but Mayfield Appliance can do any job with trained professionals. What about an RV fridge? We can take care of that. How about a mini-fridge? That, too. If it's a fridge, we can fix it.
When a fridge goes out, every minute seems to matter. As soon as you know that refrigerator isn't working, you start to worry about things: will the butter melt? Will the milk curdle? Will the chicken thaw? Will you have to throw away everything in your fridge and waste all of those groceries? We realize that these are concerns, so we try to be as prompt as possible. We want to preserve whatever you've got frozen, and we'll be in a rush to save everything we can. Not everything survives a refrigerator meltdown, but we'll do our level best to rescue your perishables.
Located right here in Edmonton, we're able to get on the road and to your home ASAP. We know this city, we know the local dealers, know the manufacturers and know how to solve your refrigerator problems. 
So if your fridge is out and your food is starting to go bad, contact us right away. You can contact us through our website, or you can call us and get a real live person on the phone--it's a personal service with us, not computers and call centers. Yes, we can fix the most high-tech appliances, but you won't get a machine when you call us.
Get your refrigerator repaired now!
Time
We value and respect your time, whether it's a rental property, your own property, or your business,you will receive a prioritized service, with as little disruption as possible.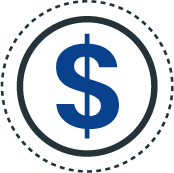 Price
Transparency and honesty are qualities that separate us from other appliance repair companies. Our service call fee is $99 and $50 labour fee per half an hour.. You will always know how much labor will cost before the job is done, no matter how long it takes us to complete. Are you a property manager? Ask for our Property Management companies special rates
Maysfield Appliance Repair
4507 82 Ave NW, Edmonton, AB T6B 0E6
Contact: (780) 461-0293
Monday - Friday: 9AM - 5PM
Saturday: 11AM - 3PM
Sunday: Closed
Get directions