Edmonton Freezer Repair
Are you experiencing problems with your freezer? Whether it isn't cooling fast enough, not forming ice, or has completely stopped functioning, Maysfield Appliance Repair - one of the most trustworthy appliance repair services company - can help.
When any appliance in your home fails, it can create huge inconvenience and discomfort. We understand that every appliance, ranging from the air conditioner and oven to the dish washer and freezer, needs to be fully functioning so you can go about your day-to-day tasks without any challenges.
A freezer is a crucial piece of equipment in any home. Even a few hours of discontinued operations can spoil your food and medicines, leading to enormous waste. But with timely help, that can be avoided. We're equipped with the expertise as well as experience to repair all types of appliances including freezers. And we don't limit ourselves to a single manufacturer or brand. No matter what the make or model of your freezer, we can help get it back to its optimum working condition.
Opt for Freezer Repair in Edmonton or Buy Service Parts
We understand that the brand or model of the appliances you use in your home may not always be in your control. However it is up to you to get them repaired in a reliable and speedy manner. If you're facing issues with your freezer, it's time to get it examined and repaired by our expert service staff. From small repair jobs to large commercial projects, they can do it all. Our booking process is easy - you can book an appointment online via our website or give us a call at 780-461-0293 for freezer repair in Edmonton.
If you're a DIY enthusiast or expert, we've got you covered too! You can buy parts for your freezer to get it back to its fully functional form. We guarantee that the parts we sell will work properly. If not, you can have your money back. Whether you want to repair the existing freezer or replace it with a new or refurbished one, you can do it all at our one-stop store. Shop Now!
Time
We value and respect your time, whether it's a rental property, your own property, or your business,you will receive a prioritized service, with as little disruption as possible.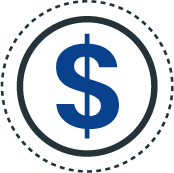 Price
Transparency and honesty are qualities that separate us from other appliance repair companies. Our service call fee is $99 and $50 labour fee per half an hour.. You will always know how much labor will cost before the job is done, no matter how long it takes us to complete. Are you a property manager? Ask for our Property Management companies special rates
Maysfield Appliance Repair
4507 82 Ave NW, Edmonton, AB T6B 0E6
Contact: (780) 461-0293
Monday - Friday: 9AM - 5PM
Saturday: 11AM - 3PM
Sunday: Closed
Get directions