Stove and Oven Repair in Edmonton, CA
You never realize how much you rely on your stove and oven until it doesn't work. And it never seems to break at an opportune time—it's always when you put a chicken in to roast, only to discover an hour later that it's still completely cold and raw, and now you have a hungry family with nothing to feed them.
Well, whether your oven isn't heating like it should, or whether your stovetop isn't getting hot (whether it's gas or electric) you can get Maysfield Appliance Repair in Edmonton, CA to come out and look at it right away, to get you back on the way to baking cakes, boiling chicken soup, or grilling steak.
Is it Worth it to Repair a Stove or Oven in Edmonton, CA?
One of the biggest questions on people's minds when their oven or stove breaks down is: is it worth it to repair the stove or oven, or should I just replace the whole thing? In the case of some cheaper appliances, like bargain-basement dryers or washers, this can be a legitimate question for you to have, but in the case of an oven or stove, it is almost always a better idea to get the thing repaired.
Don't believe us? Let's look at the numbers: the rule of thumb when looking to repair an appliance is whether the cost of the repair is more than 50% of the cost of a new appliance. If it's more than 50%, then a new appliance might be in order. If it's less than 50%, then repairing is the way to go. And the fact of the matter is that ovens and stoves are expensive appliances, and yet the repair costs are relatively low.
According to a national survey, the average cost to repair a stove or oven is less than $100. Of course, we're not guaranteeing that your repair will be less than $100, but that's the national average.
Now compare that to the average cost of a stove or oven. A 5.3 cubic foot, single oven electric stove costs around $500 on average. A similar gas stove costs $600. And with the number of features that are available for stoves and ovens now, the cost can vary as widely as $400 to $3000.
So using that 50% rule of thumb, then the cost of repairing is far less expensive than repairing the entire unit.
What is the Average Lifespan of a Stove or Oven?
Anotherthing that you want to keep in mind in your decision making is the age of thestove or oven that you're looking to repair. The average lifespan of anelectric stove is 13 years, and a gas stove is 15 years. Those are prettylong-lasting appliances—longer lasting than refrigerators or dishwashers orwashers and dryers or freezers. In fact the stove and oven is one of thelongest lasting pieces of equipment in your home. If you're wondering whetheryou should replace a relatively new stove or oven when the repair bill is low,the answer should be a resounding no. You should definitely pay for a repair,because that appliance has a lot of life left in it.
How Do I Know What I Should Do To Repair My Stove or Oven in Edmonton, CA?
If you're in Edmonton, you're in luck! At Maysfield Appliance Repair we have been in business for over 40 years fixing ovens and stoves and making customers very happy with their decision to repair rather than replace. We can come and assess the problem, give you an estimate, and then leave it up to you to decide whether or not you need to replace the entire thing (we're guessing the answer will be no.)
Are you ready to get your oven or stove repaired in Edmonton, CA?
Call us today!
Time
We value and respect your time, whether it's a rental property, your own property, or your business,you will receive a prioritized service, with as little disruption as possible.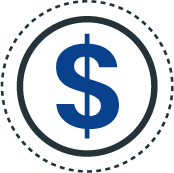 Price
Transparency and honesty are qualities that separate us from other appliance repair companies. Our service call fee is $99 and $50 labour fee per half an hour.. You will always know how much labor will cost before the job is done, no matter how long it takes us to complete. Are you a property manager? Ask for our Property Management companies special rates
Maysfield Appliance Repair
4507 82 Ave NW, Edmonton, AB T6B 0E6
Contact: (780) 461-0293
Monday - Friday: 9AM - 5PM
Saturday: 11AM - 3PM
Sunday: Closed
Get directions